Meet Dr. Darrin Marchus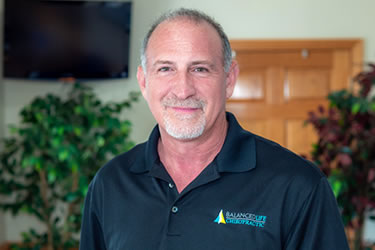 Dr. Darrin Marchus graduated from Palmer College of Chiropractic in Davenport, IA in 1989 and is currently a certified chiropractor licensed in Colorado, practicing since 1990. He is contracted with all major insurance carriers and is a preferred provider due to his excellent reputation within the managed care system. He has performed numerous independent medical exams for auto insurance carriers and worker compensation cases. He has also testified as an expert chiropractic witness.
A Love of Learning
Dr. Marchus has completed extensive post-graduate courses in sports injuries, radiology, and orthopedics. He has great working relationships with local physicians including orthopedists and pain management specialists in the event a referral to a specialty provider is needed.
CHIROPRACTIC CARE »

Your Partner in Health
With over 20 years' experience in chiropractic practice, Dr. Marchus is committed to providing quality care for your musculoskeletal and general health concerns. He truly enjoys developing a personal bond with patients and endeavors to forge a partnership that goes beyond the typical doctor/patient relationship. Dr. Marchus is a life-long Colorado resident that enjoys an active lifestyle. He also enjoys spending time with his family including his three children.
Schedule Your Visit Today
Get to know more about Dr. Marchus when you book a visit with us!
Same-day visits are available. Contact Balanced Life Chiropractic today to schedule your appointment!

Dr. Darrin Marchus | (303) 659-7140