Meet Dr. Mykol Sostarich
Changing From Engineering to Chiropractic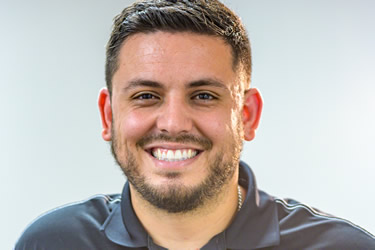 With an intention of becoming an engineer, Dr. Mykol entered college and started taking courses like Calculus II. "I realized that I didn't know if I'd ever really use what I was learning." He began taking more science classes and developed an interest in the human body. As Dr. Mykol considered a switch to the medical field, he incurred an injury while playing college baseball. His mom suggested that if the medical doctors couldn't help, maybe he should try seeing a chiropractor.
The chiropractor determined that Dr. Mykol's pain was caused by two ribs that were out of place. After an adjustment, his pain was relieved. He returned to the baseball field and his usual daily activities immediately.
I couldn't believe how instant my results were from something so simple. I didn't have to take a pill or go through rehab. I knew then it was what I wanted to do.
Learning to Help Others
Chiropractic allowed Dr. Mykol to combine his love of working with his hands and a passion for helping others. He enrolled at Palmer College of Chiropractic in Florida following his years at Spring Hill College in Mobile Alabama, where he played baseball. Being a part of a team and having a coach for his mentor allowed him to develop a philosophy of forming a partnership with his patients.
I want to listen to your feedback. We'll work together, learning from each other.
Dr. Mykol graduated in 2019 with a Doctor of Chiropractic. The many techniques he is well-versed in using includes Flexion-Distraction, sports rehabilitation, Applied Kinesiology, Sacro Occipital Technique®, Diversified Technique, Graston Technique, and Hypothalamic Reset Technique.
CHIROPRACTIC CARE »
A Family-Oriented Life
Dr. Mykol was born and raised in Colorado. After high school, he took a scholarship to play baseball at Cerro Coso Community College in Ridgecrest, CA. After spending two years there, Dr. Mykol got another scholarship to play baseball at Spring Hill College. He made his way down south from California to attend college and play baseball. The idea of snow-free, beautiful weather all year round was so enticing that he enrolled to Palmer Chiropractic College Florida shortly after finishing his undergraduate. In March 2019, he moved back to his hometown of Brighton, CO. His hobbies are going to the mountains to hike or snowboard with his family in the winter, visiting the lake in the summer, and hunting waterfowl with his grandfather. In his free time, Dr. Mykol enjoys visiting with his beautiful daughter.
Schedule Your Visit Today
Same-day visits are available. Contact Balanced Life Chiropractic today to schedule your appointment!

Dr. Mykol Sostarich | (303) 659-7140